Estimated reading time:
< 1 min
This document (download link below) is provided with each OmniDTF system and delivered as a link in the shipment notification email.
Please note that this is not an operating manual but instructions for the assembly of the equipment.
OmniPrint is currently delivering the printer stand pre-assembled. Along with stand assembly instructions, this document also covers attaching the OmniDTF printer and Dust-Curing Machine to their respective stands, attaching the two bridge pieces that connect the OmniDTF printer and Dust-Curing Machine, mounting the film roll mechanisms, aligning the film, and attaching the waste ink bottle.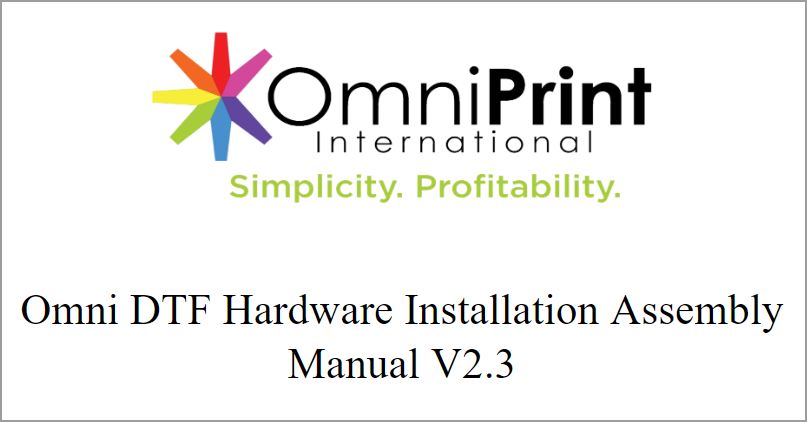 Please download or view the manual from the below link.
Not finding what you need?
You can contact our technical support team by sending an email to support@omniprintonline.com with your company name, contact name, phone number, printer serial number, and a quick description of how we can help you.
This will automatically open a support case for you in our ticketing system and a technical support rep will follow up with you shortly.