Estimated reading time:
1 min
The Quick Reference is a handy collection of information targeted to new customers, and it is also a great resource for more experienced customers who need a quick reminder of how to reach OmniPrint, the steps in starting up the printer, etc.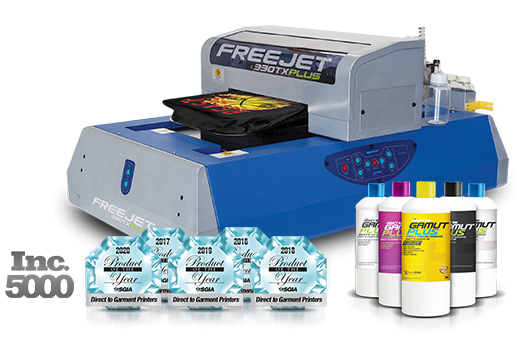 The Maintenance Log sheets are particularly valuable to anyone & everyone who uses a Freejet printer, to make sure the required preventative maintenance is being performed on the recommended schedule.
Here's a breakdown of the contents.
Support and Training Contact Information
Head strikes: What they are and how to avoid them
Environment and Shelf Life
Control Pad Quick Reference
Start Up Routine
Setting Up a Print in DirectRIP
DTG Success Formula

Garment selection
Pretreatment & Print Quality
Artwork design for DTG

Maintenance
Consumable Parts
Products & Supplies Price List
Maintenance Schedule Log Sheets
Download a copy of the Quick Reference for the Freejet 330TX Plus from the below link.
Not finding what you need?
You can contact our technical support team by sending an email to support@omniprintonline.com with your company name, contact name, phone number, printer serial number, and a quick description of how we can help you.
This will automatically open a support case for you in our ticketing system and a technical support rep will follow up with you shortly.