Estimated reading time:
1 min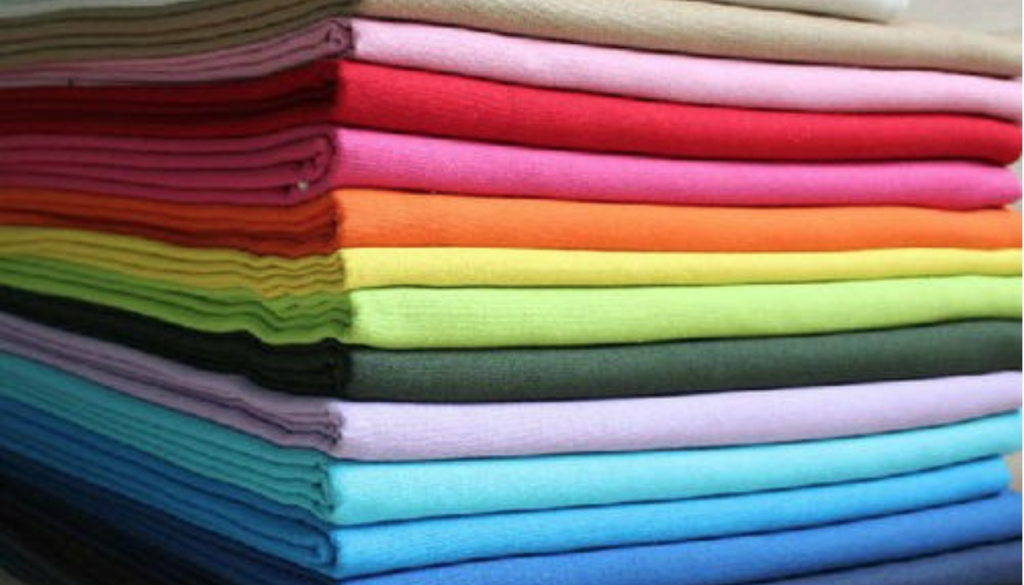 When choosing a garment for DTG printing the most important factor will be the quality of your garment. High-quality garments will produce high-quality results, while low-quality garments will produce poor results. And since OmniPrint's DTG ink is water-based, certain fabrics interact better with the pretreatment, ink, and fabric.
We recommend experimenting with various fabrics by a variety of manufacturers to see which garments work well with your graphics. Typically, DTG printing works best on natural fabrics and natural-synthetic blends. It will take practice to find the right pretreat amount based on the fabric type, fiber content, and amount of pretreat. Here are some general guidelines to consider:
Garments with loose weaving may allow pretreatment to migrate away from the top of the fabric, resulting in spotty prints and poor washability
Cheaper than average garments should be a warning of low quality
Rayon or spandex dominant blends tend to scorch when curing the ink so should be avoided
Avoid Carded Open End and garments with too many stray fibers
Combed Ringspun 100% Cotton is the preferred garment choice
The 330TX model can print on up to 50% polyester
The 330TX PLUS model can print on 100% polyester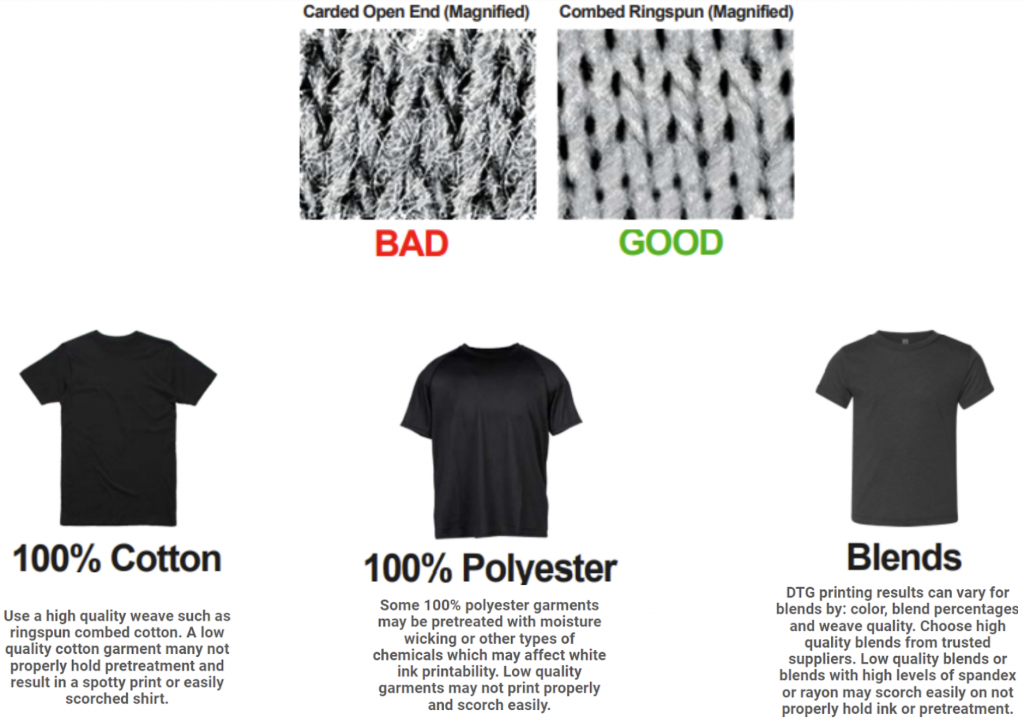 Once you have considered and optimized these factors you can print on:
Beach towels
Canvas tote bags
Hoodies
Crew neck t-shirts
Polos
Toddler shirts or onesies
Jeans
Hats
Etc…
Not finding what you need?
You can contact our technical support team by sending an email to support@omniprintonline.com with your company name, contact name, phone number, printer serial number, and a quick description of how we can help you.
This will automatically open a support case for you in our ticketing system and a technical support rep will follow up with you shortly.