Improper laundering can cause shirt-color dye migration, prematurely "age" your prints, and otherwise damage your printed garments. Please follow these simple laundering guidelines and communicate them to your clients to maximize the durability of your prints and customer satisfaction.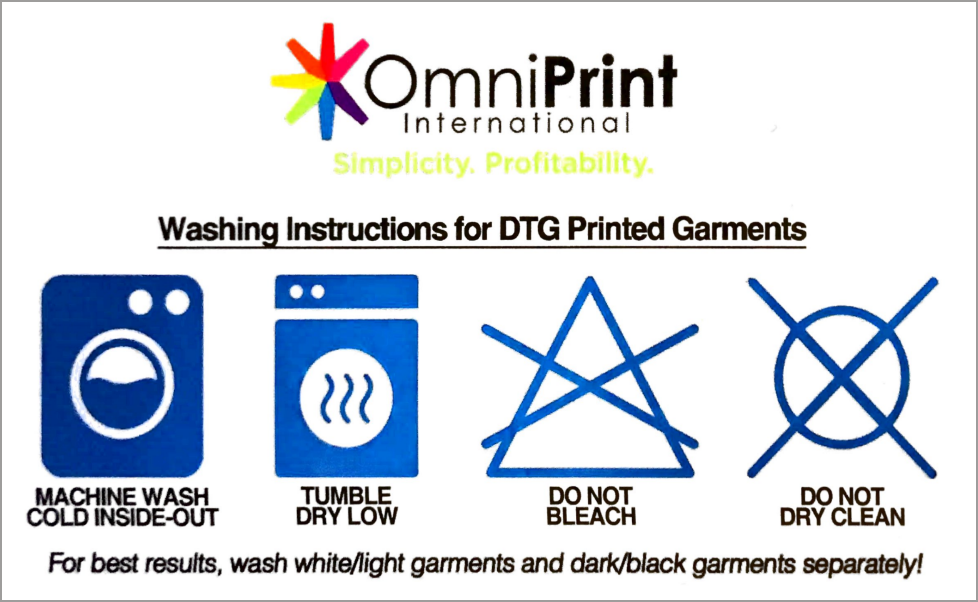 Turn the garment inside-out.
Wash in cold water.
Tumble dry at the lowest available temperature.
Wash with like colors, preferably the same color.
No bleach.
No dry cleaning.