Estimated reading time:
1 min
DTF printing comes with its own unique set of advantages so many DTG printer operations are running some of their print jobs using the DTF technique!
Freejet printers are fully capable of printing vibrant, durable, and profitable transfers. Best of all, expanding your Freejet operation to include film transfer printing is easy, requiring just a few modifications to your software and workflow!
This guide will take you through the process of importing the latest DTF Environments for the Freejet 330TX or 330TX Plus into DirectRIP, so you can try out this exciting kind of garment printing yourself!
Loading the DTF environments into DirectRIP
Download links for the Freejet 330TX and 330TX Plus DTF Environments (.kie files) are listed at the bottom of this article.
Make sure that the file that you download matches your printer model as the different inks in the 330TX and the 330TX Plus require different Environments. Using the incorrect environment can result in ink bleeding or poor adhesion.
In DirectRIP, next to your "Environment" drop-down box, there is an icon that looks like a globe with a wrench for 'Manage Environment'.

Click this 'Manage Environment' icon.
The 'Manage Environment' window will open. Click the leftmost icon at the bottom of this window to open the 'Import Environment Package' window.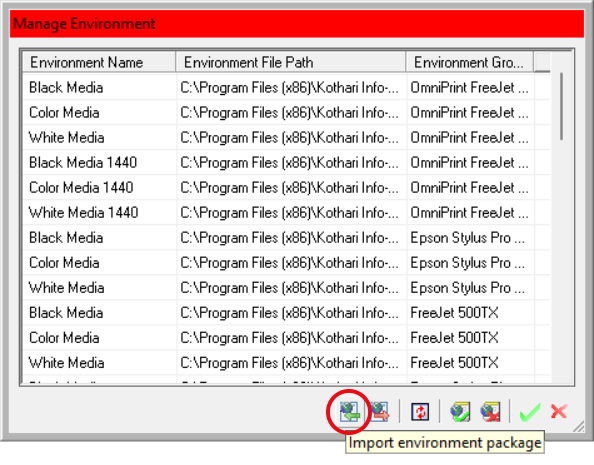 In the window that appears, navigate to where you saved the downloaded .kie file, select it, and click the 'Open' button.
The below screenshot examples are for a previous version of Environments for the Freejet 330TX Plus. There will be differences in file & Environment names for later versions, but the process is the same.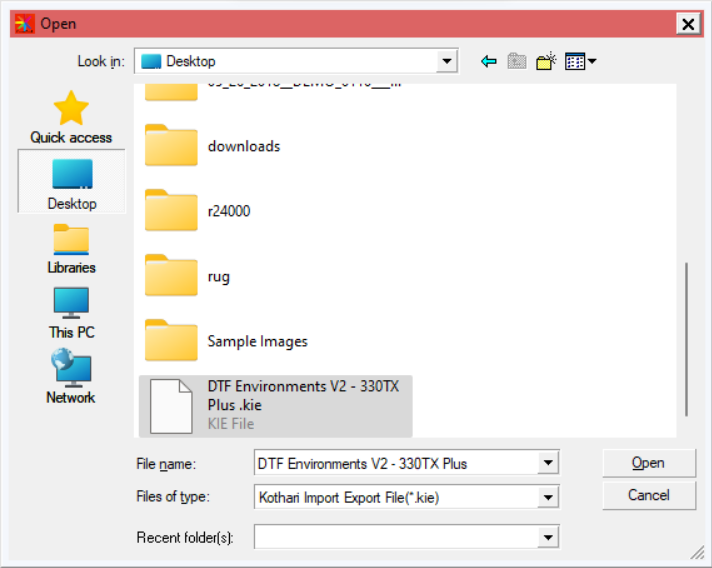 You should arrive at this window: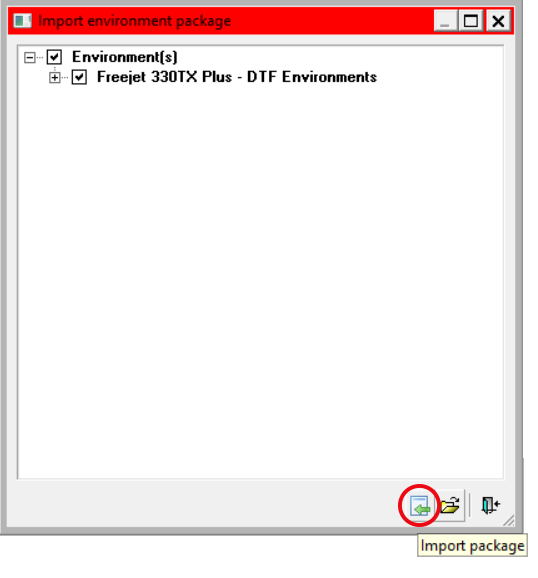 Click the 'Import Package' icon. This will import the new environments and the 'Import environment package' window will automatically close.

Next, click the green checkmark on the 'Manage Environment' window to save the update and close the menu.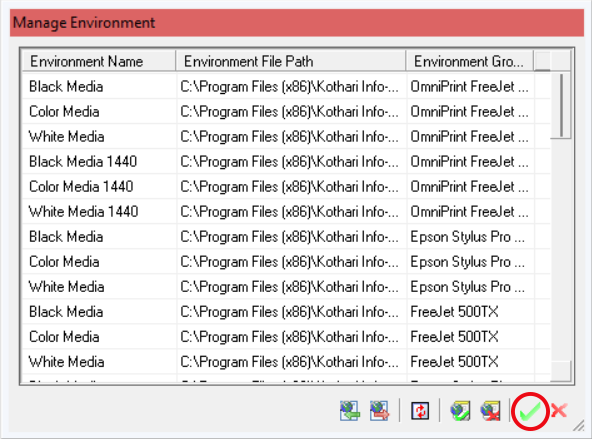 That's it! The environments are now fully installed! You can now use them to print transfers!
Environment Download Links
Not finding what you need?
You can contact our technical support team by sending an email to support@omniprintonline.com with your company name, contact name, phone number, printer serial number, and a quick description of how we can help you.
This will automatically open a support case for you in our ticketing system and a technical support rep will follow up with you shortly.