Estimated reading time:
< 1 min
This brief article is for those who just need a reminder of the high-level steps to confirm that they aren't missing anything. For the details of each step, see the link at the bottom of this article for step-by-step instructions.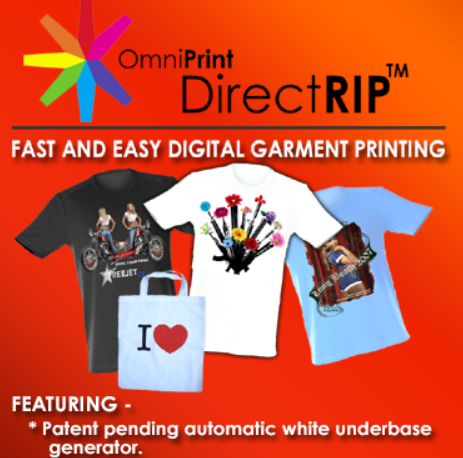 Load the image to be printed
Select the appropriate Environment for your garment
Set the desired size of your print
Set the position of your print (typically top-center)
Select the port that your printer is on
Set a margin, if desired
Set the white underbase choke (unless printing on a white shirt)
Remember that the total size of your print design plus any margins must be within your platen's dimensions (12.5" x 18" on the standard adult platen).
Not finding what you need?
You can contact our technical support team by sending an email to support@omniprintonline.com with your company name, contact name, phone number, printer serial number, and a quick description of how we can help you.
This will automatically open a support case for you in our ticketing system and a technical support rep will follow up with you shortly.